Tell a little bit about your company. Where did you get your original idea? How did you get started?

Let people know you're real. Tell them about the people who work for you. Tell them about your company's work enviornment.
I am a BOARD CERTIFIED MASTER INSPECTOR with over 34 years experience in construction and maintenance. A resident of Naples Florida since 1983 and proud father of two. My wife and business partner is a Residential State Certified Real Estate Appraiser. Our commitment is to provide factual data combined with an unbiased opinion in a written report with photo's, which is easily read and downloadable.
E

yezon
Home Inspectors
FULLY ENJOY what we do. Please give us a call to schedule an inspection for you.
Thank you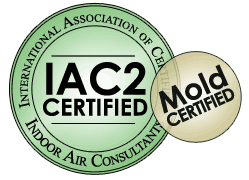 eyezon
Home Inspectors

Serving all of S.W. Florida


239-776-8066
Bradley MacFarland, CMI Fl. Licensed, Certified Master Home Inspector, HI 4432
NACHI Cert. #11032807 Naples FL 34103
239-776-8066


Brad@eyezonhomeinspectors.com
Inspected once, Inspected right!®
WebSite Design by
eyezon

Home inspectors LLC

All Rights Reserved
OUR SERVICE AREA INCLUDES : NAPLES, MARCO ISLAND, EVERGLADES CITY, GOLDEN GATE, BONITA SPRINGS, ESTERO, FT MYERS, N. FT MYERS, CAPE CORAL and LEHIGH ACRES