eyezon

Home Inspectors

offer a variety of services with in the Collier County and Lee County Real Estate community. Each inspection can be unique although many of the basic methods used to obtain the needed information are the same.



Insurance Inspections




Wind Mitigation

Inspections to reduce your "Home Owners" premium,

Four Point

insurance inspections covering Heat and Air Cond.,Plumbing, Roof and Electrical,

Roof Condition Certifications

and Damage assessment inspections (natural disasters) when a third party is needed to assess. WIND MITIGATION INSPECTIONS STARTING AT $99, FOUR POINT INSPECTIONS STARTING AT $139


Buyer Inspections
This is the most common type of inspection used during the purchase of a home and is ordered buy the buyer
or buyers representative or Realtor. This is typically our Full Home or Condo Inspection.


Seller Inspections
Inspection is usually performed to assist the seller in getting the property ready for sale. Marketing techniques can also be part of this inspection. Move-in Certified


11th Month of Warranty inspections
New homes usually have a 1 year warranty. This inspection is performed just prior to the end of the warranty period and can be given to the builder for correction.


Foreclosure Inspections
Banks and Note holders use this inspection to review the condition of the recently foreclosed property and obtain information regarding the dwelling.


Annual Maintenance Inspections
Inspection is similar to a yearly physical check-up of the major systems of the home. Excellent awareness program for our part time residents...


Renters Inspections
Renters order inspection to verify the condition of the property prior to and at end of the of the tenancy period to protect their security deposit.




For a Home Inspection in Collier County or Lee County CALL


eyezon

Home Inspectors

"inspect the best"


Inspected once, Inspected right!®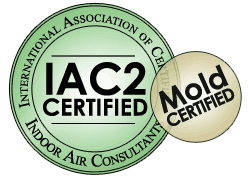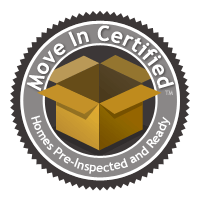 OUR SERVICE AREA INCLUDES : NAPLES, MARCO ISLAND, EVERGLADES CITY, GOLDEN GATE, BONITA SPRINGS, ESTERO, FT MYERS, N. FT MYERS, CAPE CORAL and LEHIGH ACRES
WebSite Design by
eyezon

Home inspectors LLC

All Rights Reserved
Providing
Home Inspection Services For Naples, Ft Myers, Marco Island, Bonita, Estero, Cape Coral and Lehigh
Bradley MacFarland, CMI
Fl. Licensed Certified Master Inspector HI 4432
NACHI Cert. #11032807
Naples, Florida
239-776-8066

Brad@eyezonhomeinspectors.com
from
$199.